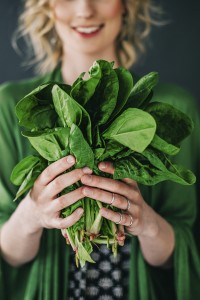 No doubt you've hear the saying, "You are what you eat." A person can choose to eat white bread and potato chips or whole grains and lean protein. The results will show. In addition, we now know that what you eat can play a significant role in the healing process. Beyond the wonders of grandma's soothing chicken soup, there is real evidence to support the importance of a healthy diet as part of the recovery process after illness or accident. With this in mind, your wellness doctor in Richardson has teamed up with a dietician to offer his patients greater comprehensive care. Come see Dr. Chukhman and his wife/dietician Janel Kobza-Chukhman, RD, LD and give your ailments the one-two punch of chiropractic and nutrition.
Eating for Recovery
Whether you've sustained an injury from an automobile accident, sports activity or a repetitive movement at work, nutrition can be an integral part of your recovery. Dr. Z. will tailor a chiropractic treatment plan to your specific needs, while our Richardson dietician develops a menu to help strengthen bones and muscles and heal wounds.
Don't Over Eat
The first thing to remember after injury is that your physical activity may be reduced; you may not be able to exercise as you recover. Therefore, it's important to remember not to over eat. Cut down on portion sizes to compensate for decreased calorie burning.
Eat Lean Protein
To aid wound healing and strengthen your immune system, Janel will recommend high quality protein-rich foods that have essential amino acids. Eggs, low-fat cheese and cottage, yogurt and lean chicken and fish are all great sources of protein and are usually well tolerated. If you're a vegetarian, then soy-based foods are an excellent choice, too. Protein not only builds muscle, but it is also a key ingredient to bone building if you have fracture.
Get Your Vitamins and Nutrients
All vitamins and nutrients are important, but certain ones play a bigger role in healing. Vitamin C is needed to make collagen, a protein that is necessary to repair tendons and ligaments. Calcium and vitamin D support strong and healthy bones. If you have a stress fracture, you'll want to get plenty of calcium, which can be found in milk, yogurt and other low-fat dairy foods. Check to make sure your calcium products are fortified with vitamin D. Zinc is another nutrient found in lean meats, dairy products, whole grains, beans and nuts that assists healing.
Contact Your Dietician in Richardson Today
For more help on the road to recovery, you can count on Team Chukhman! Call our office today to schedule a consultation with your wellness doctor or dietician in Richardson.