Dr. Zinovy Chukhman, Richardson's trusted chiropractor, graduated from the Parker College of Chiropractic in Dallas, TX. Dr. Z has been trained in the latest adjusting techniques and physical rehabilitation methods. He has also received all 4 parts of the National Board of Chiropractic Examiners and NBCE Physical Rehabilitation certification.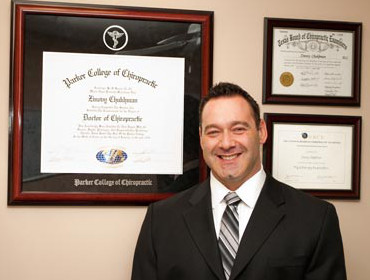 Dr. Z is also proficient in Diversified, Thompson, flexion-distraction, Gonstead, and Graston techniques. He is skilled in treating neuromusculoskeletal conditions and has an extensive knowledge in treating personal injury patients. Dr. Z treats each patient individually, utilizing chiropractic, nutrition, and rehabilitative exercises. The overall goal is to remove pain, restore health, and improve overall quality of life. Dr. Z has over 20 years of experience in athletic training, nutrition, and rehabilitation. He has treated both professional and amateur athletes in the Richardson, Dallas, Plano, Garland, Addison, Carrollton, TX areas.
Dr. Z practices what he preaches by living a healthy lifestyle and working out regularly.
Schedule your appointment today!
Fill out this form and we will contact you shortly!