Lifestyle advice from Dr. Zinovy Chukhman can conveniently create a quick recovery strategy that helps reduce daily pains and injuries.  Living a healthy and active lifestyle can help shorten recovery times for patients, and we understand that.  We also understand that each patient has a different body and everyone has specific goals that need to be achieved.  That is why at AlignRight Chiropractic, we work with our patients to ensure that the daily activities they participate in are not the cause of the pains they are experiencing.  When receiving lifestyle advice from Dr. Z, he will discuss what specific activities can trigger back pain and neck pain and how they can be prevented.  Long-term goals towards your total health and wellness will be established, and Dr. Z will help you achieve them.  When choosing a chiropractor in the Richardson, Plano, or Dallas, TX area, be sure to choose one that offers flexible payment plans.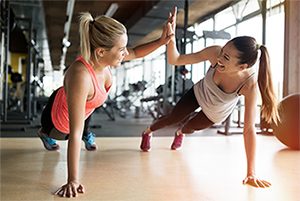 Schedule your appointment today!
Fill out this form and we will contact you shortly!