Get Effective Relief from Knee Pain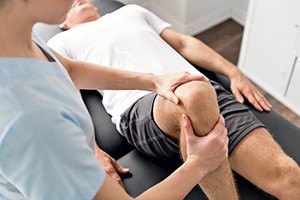 From the moment you started crawling as a baby clear until adulthood, your knees can play a pivotal role in how you get around. However, the cushion between the bones around your knee joint can deteriorate over time, causing the femur (or thigh bone) and the tibia (or shin bone) to grind together. This joint or the soft tissues stabilizing the joint can also become injured or compressed, which leads to a myriad of problems. Needless to say, these circumstances result in extreme pain and can make walking and everyday functions involving the knee difficult.
However, like the vertebrae of your spine, your knee joint can be correctly expanded, facilitating healing and relieving the pain. To learn more about knee decompression therapy Dr. Z provides here at AlignRight Chiropractic in Richardson, keep reading the information below and contact our team for an appointment!
What Is Knee Decompression Therapy?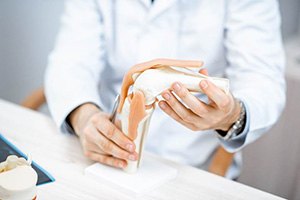 This specialized therapy involves taking pressure off the knee joint and slightly separating the femur and tibia to make space for healing nutrients to access the area and repair lost cushion between the bones. Knee decompression therapy can be used in combination with other treatments, such as cold laser therapy and more, depending on the extent of your injury or condition. After examining your knee, Dr. Z will recommend the treatment(s) that can best help you overcome knee pain.
The Knee Decompression Process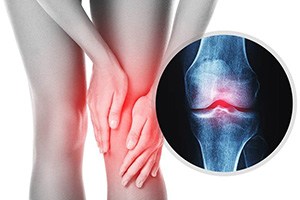 When Dr. Z has determined that knee decompression therapy is a good option for you, we can begin treatment. Each session typically takes between 5 and 10 minutes to complete. We'll have you sit with two straps around the affected leg. The first is placed on your upper thigh, while the other is positioned just under your knee.
We'll then gently pull your tibia in the opposite direction from your femur. This motion has a vacuum-like effect, drawing in nutrients and filling in the newly created space in the joint. Decompression therapy also stretches your connective tissues (i.e., your tendons and ligaments), allowing for more flexibility in the knee joint. As a result of this treatment, your knee re-establishes the cushion that naturally should be in this important joint.
Injuries or Conditions Knee Decompression Therapy Can Treat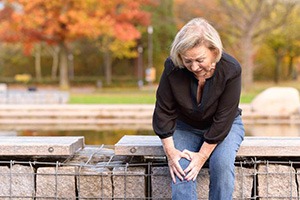 General knee pain
Arthritis
Old sprains or strains in the knee (at least 6 weeks after injury)
Knee joint degeneration
Tears in the meniscus
Knee osteoarthritis
Benefits of Knee Decompression Therapy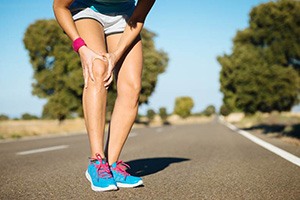 Although more studies are needed to determine the long-term benefits of knee decompression therapy, it has proven effective for patients to provide the following benefits:
Non-invasive treatment
Decreased knee pain
Better range of motion in the knee
More function in the joint
Facilitated cartilage repair
What to Expect After Knee Decompression Therapy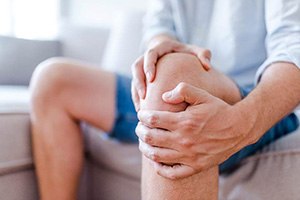 After the first couple of sessions, you have experience a little bit of soreness, especially if your knee has a lot of scar tissue or your case is advanced. However, most of the time, patients can enjoy the benefits of treatment basically right after the session is finished. Dr. Z will recommend the frequency of your treatment based on your needs and situation so that you can continue to use your knee joint with less pain and better function.
Schedule your appointment today!
Fill out this form and we will contact you shortly!