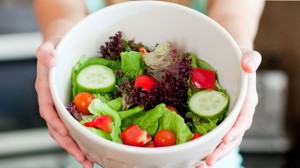 Dr. Chukhman, your wellness doctor in Richardson, and his staff are always coming up with new ways to help patients live all-around healthier lives and enjoy greater well being. With this in mind, we invite you to meet the newest member of our team, Dr. Chukman's wife, Janel Kobza-Chukhman, RD, LD.
As a registered dietician/licensed dietician, Janel is approved by the Texas State Board of Examiners of Dietitians to provide guidance and to design a nutrition program to help protect your health, prevent allergic reactions and alleviate the symptoms of many types of disease. On a personal note, Janel is able to empathize with people because she has had her own health challenges and knows well the effects of inflammation. In addition, she has used her own education to help maintain a personal weight loss of more than 40 pounds.
Educational Credentials of a Registered Dietician
Janel graduated from Texas A&M in 2001 with a degree in Molecular and Experimental Nutrition. She then pursued additional coursework and eventually completed a dietetic internship at Baylor University Medical Center in Dallas. Now, she joins Align Right Chiropractic with more than 15 years of nutrition counseling experience. To maintain her credentials, Janel participates in ongoing professional education each year.
Specialties of an RD/LD
As a Registered Dietician Nutritionist and Licensed Dietician, Janel specializes in:
Weight management
Wellness
Healthy Living
Sports Nutrition
In addition, Janel offers medical nutrition therapy for conditions such as diabetes, thyroid disease, heart disease, oncology, kidney disease, autoimmune disorders, malnutrition, disordered eating, gastrointestinal disorders and more.
Nutritional Counseling at Align Right Chiropractic
Janel's expertise could be part of your overall chiropractic care at Align Right. Nutritional counseling can help you make healthy choices when it comes to eating as well as any nutritional supplements you may desire. We offer this service as part of our goal to help restore your optimal health.
A nutrition plan will be tailor made for you. Your dietician in Richardson will conduct a thorough evaluation, asking important questions about your medical history, health habits and your goals. Then, with your input, she will create a nutrition plan that considers your food preferences, budget parameters, and the convenience of purchasing nutritional products.
Nutrition counseling is not a one-and-done program. Rather, the process can go on for years in order to help you achieve your long-term goals.
Contact Your Richardson Dietician Today
Daily nutrition should be an integral part of your healthy lifestyle. Call Align Right Chiropractic today to schedule a consultation with the newest member of the team, Janel!
Schedule your appointment today!
Fill out this form and we will contact you shortly!