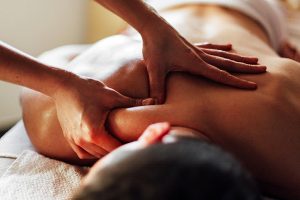 When most people think of massage therapy, they only think of the euphoric feeling they have when they leave after treatment. Although that certainly happens here at AlignRight Chiropractic, in addition to that feeling, Dr. Z Chukhman offers massage therapy to help stabilize and balance the body. Massage therapy is a very effective chiropractic treatment that targets specific painful areas and decreases the pain by reducing swelling and increasing blood circulation.
AlignRight Chiropractic offers specific therapy plans in the Dallas, Plano, and Richardson, TX area that are tailored to each patient's individual needs. And the best part about it is that they are complementary to your chiropractic care!
Benefits of Massage Therapy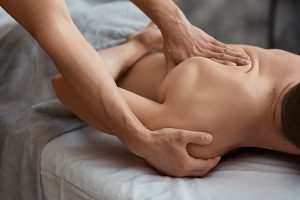 Massage therapy is just another way that we can resolve the cause of a problem right at its source. For example, when muscles become tense or knotted, your bones or joints can come out of alignment. Instead of only treating the unpleasant symptoms in your joint alignment, Dr. Chukhman can first address your soft tissues—the reason why you're experiencing discomfort in the first place. Ultimately, massage therapy has many benefits, such as:
Increased energy.
Decreased anxiety.
Increased blood circulation.
More efficient healing.
Enhanced sleep quality.
Reduced fatigue.
Receiving massage therapy on a regular basis will reduce the stiffness of your body and allow more flexible, less restrictive muscle movement.
How Massage Therapy Complements Chiropractic Care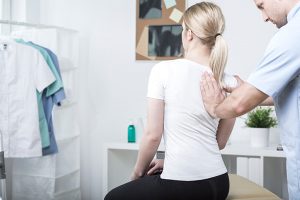 In order to have a truly holistic approach to your health, you need to do more than simply get adjusted every once in a while. Chiropractic care and massage therapy focus on two different but interrelated systems in your body and can benefit your entire body when they are combined. Chiropractic therapy centers on the hard tissues, such as the vertebrae and joints of the spine, but massage therapy addresses the soft tissues or muscles. When both are treated, your body is able to recover and heal more quickly and achieve optimal performance.
In addition, massage therapy is known for its ability to relax patients. By performing chiropractic care after releasing muscle tension through massage therapy, Dr. Chukhman may be able to adjust the joints and spine more easily and more effectively.
Massage Styles Available for You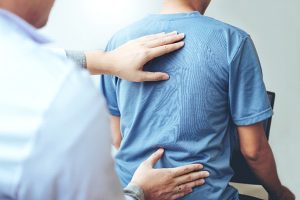 Depending on what your concerns and needs are, we can customize your massage therapy to provide you with relief and relaxation. Options for massages include deep tissue, sports, relaxation, reflexology, prenatal, Swedish, cranial sacral, ashiatsu, and thai. When you meet with Dr. Chukhman, together you can determine which style can help enhance your treatment and give you the results you're looking for.
Are you interested in learning more about massage therapy? Would you like to try this two-pronged care strategy for better health? Give our practice in Richardson a call to schedule an appointment with Dr. Chukhman. Your body will thank you later.
Schedule your appointment today!
Fill out this form and we will contact you shortly!