Rehabilitation is primarily concerned with pain management and the rehabilitation of impairments and disabilities. Patients can include accident victims or those with minor injuries, such as a sprained ankle, or chronic conditions such as lower back pain, arthritis, heart disease, fractures, head injuries, and cerebral palsy.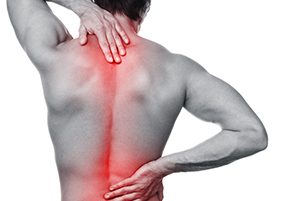 Rehabilitation at AlignRight Chiropractic in Dallas and Richardson, TX promotes the improvement of mobility, function, movement, and quality of life, as well as the prevention or limitation of disabilities. This is accomplished through examination, diagnosis, and remediation carried out by physiotherapists. In addition to physical intervention and management, physiotherapists also offer consultation and educational services to promote health and prevent disease or other injuries.
What to Expect
Therapy begins with a physiotherapist reviewing the patient's medical history and then performing a physical examination to test and measure their strength, range of motion, balance,coordination, posture, muscle endurance, and motor functions. The examination will vary with each patient and their specific condition.
Once the assessments are analyzed and a diagnosis has been established, the therapist and patient will discuss the patient's functional needs, goals, and the treatment strategy to best meet those needs. The therapist will then develop a treatment plan and describe its purpose and anticipated outcome.
As the treatment advances, the therapist will document the patient's progress and periodically conduct a reexamination to track their improvement, possibly identify areas requiring more or less attention, and modify treatments when necessary. The goal is to ensure that the patient is able to achieve and maintain their maximal mobility and functionality.
Treatments
Rehabilitation treatments can include:
Personalized exercise programs designed to improve your strength, range of motion, and function
Traction or deep-tissue massage
Joint mobilization and manipulation to reduce pain and stiffness
Hot packs and cold compression to relieve pain and reduce swelling
Electrical stimulation, ultrasound, or other modalities to speed up the healing process and improve movement and function
Airway clearance methods to assist people with breathing difficulties
Skin and wound care
Management of incontinence, including pelvic floor re-education
Functional activity and tolerance testing and training
Work and occupational re-training and return to work planning
Prescription and application of assistive, adaptive, supportive, and protective devices and equipment
Environmental changes that focuses on removing barriers to function and mobility
In order to give patients the best treatment, physiotherapists often consult and practice with a variety of other professionals, including physicians, dentists, nurses, educators, social workers, and occupational therapists. Dr. Z will ensure that at AlignRight Chiropractic, you will get the best possible treatment that you can find in Dallas, Plano, and Richardson, TX.
Schedule your appointment today!
Fill out this form and we will contact you shortly!