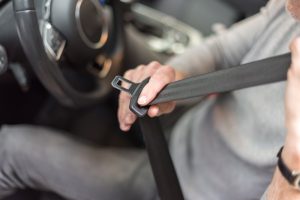 If you had to guess the most dangerous time of year to drive, what would you say? Maybe it's Christmas time when everyone is rushing around and the nights are longer. The correct answer according to the National Highway Traffic Safety Administration (NHTSA) is summer. More specifically, August is the most dangerous month. As we approach the summer season, your Richardson chiropractor wants you to drive like your life depends on it.
What Factors Affect Dangerous Drive Times?
There are a variety of factors that make certain times more dangerous for driving than others. First, there is a time of day. Other dangerous factors are compounded at night. Drunk driving, speeding and even driving without wearing a safety belt all occur more often at night. Taken together, these factors combine to increase fatality rates after dark.
NHTSA has found that driving over the speed limit is a factor in 30 percent of all fatal crashes. During the day, 18 percent of fatal crashes are alcohol-related; at night, that percentage jumps to 54%. In addition, some two-thirds of people killed in nighttime car accidents were not wearing a seatbelt. Across the United States, 49 percent of fatal car accidents happen at night.
How Can I Drive More Safely?
According to the experts, driving more safely requires simple steps:
Always, always, always wear your seatbelt.
Drive the speed limit and reduce your speed if road conditions are bad.
Pay attention to the road.
Unfortunately, some 95 percent of crashes are the result of human error. According to AAA, some 82 percent of drivers think distracted driving is a real problem. But of those people survey, more than half admit to talking on a cell phone while driving and 14 percent admit that they have read or sent text messages while driving.
Similarly, 75 percent of drivers think driving over the speed limit is a problem. Nevertheless, 20 percent of those drivers admit to driving at least 15 miles per hour over the speed limit on the highway, and 14 percent drive to fast on residential streets.
What If I am in a Car Accident?
If you are in an accident, seek help for pain management in Richardson as soon as possible. With early chiropractic care, you may be able to avoid short-term and long-term discomfort caused by an injury in a car wreck. Your chiropractor in Richardson offers several methods of treatment to help you feel like yourself again.
Meet the Doctor
Dr. Zinovy Chukhman is a chiropractor in Richardson, Texas. He and his team at Align Right Chiropractic offer a variety of services to restore health and wellness, including chiropractic care, massage therapy, nutritional counseling and spinal decompression and rehabilitation. Call AlignRight Chiropractic for an appointment.
Schedule your appointment today!
Fill out this form and we will contact you shortly!