Help When the Unexpected Happens
No one plans getting injured. Accidents can occur in nearly limitless ways and often happen suddenly. The good news is that if life throws bodily injuries your way, you'll be able to get expert treatment at AlignRight Chiropractic for optimal healing. Some of the services we offer are spinal decompression, chiropractic adjustments, physical rehabilitation, medication management, and other pain-relieving techniques that are sure to help injuries heal. Our office does not just focus on certain types of injuries. Dr. Z Chukhman is able to diagnose and treat back pain as well as injuries in the back, neck, shoulder, elbow, wrist, hand, knee, hip, and even ankle and foot.
If you have experienced an accident of any kind, don't hesitate to schedule an appointment with AlignRight Chiropractic. Contact our team and start the healing process today.
Auto Accident Injury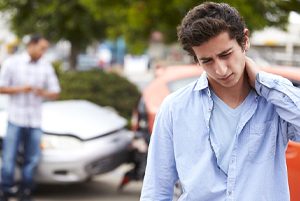 There are over 40,000 wrecks yearly in Dallas county alone, and each one of them leaves those involved asking a few questions. The first usually is, "Who is going to pay for the damage to my vehicle?" Shortly thereafter, as pain in the neck or back begins to creep up, perhaps even from whiplash, the question turns into, "How will I get this pain taken care of?" Dr. Z is an expert at diagnosing and treating auto accident injuries through chiropractic care. And, when it comes to payment, the personal injury protection rider in your auto insurance policy will cover the costs for your care even if it is deemed that the accident was your fault.
Workplace Injuries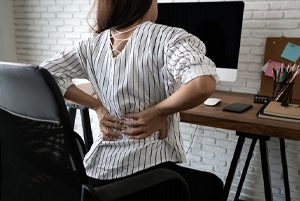 According to the National Safety Council, a worker is injured on the job about every seven seconds. Common workplace injuries include the following:
Lifting or lowering objects.
Being struck by or against objects or equipment.
Being caught or compressed by equipment or objects.
Even if you work in a "low-risk" environment and sit at a desk all day, you can still suffer from workplace injuries, such as back pain or carpal tunnel syndrome through repetitive motions.
Aside from cuts or lacerations, these injuries can manifest in sprains, strains, or tears or in soreness or pain. AlignRight Chiropractic can help with problems that exist well below the skin's surface and help your body heal from your workplace injury.
Sports Injuries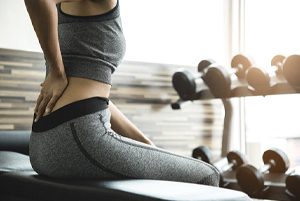 No matter what kind you're involved in, if you participate in sports or are active, you face some amount of risk for injury. As beneficial as activity is for your health, it can take a toll on your body both in the short and long terms.
Some sports injuries are obvious. When you've sprained an ankle or knee, for example, you typically know right away that your injury is a result of the activity or sport. However, some sports or training injuries can be more subtle or manifest after years of abuse to your body. Some of these injuries include the following:
Dull, burning pain.
Headaches.
Muscle pains.
Inflammation.
Muscle spasms.
Dr. Z can provide treatment in response to these sports injuries and more and can even help prevent future sports injuries by keeping everything aligned correctly.
Slip & Fall Injuries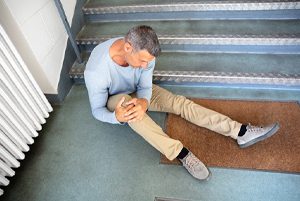 When you unexpectedly slip and fall, you can suffer damage from the impact with broken bones or sprained ankles or wrists—just to name a few possibilities. However, in addition to the impact itself, a slip and fall can cause more harm because your body can twist in unhealthy ways in an attempt to catch yourself. Herniated discs or damage to your spine, nerves, knee, shoulder, or other body parts can leave you in desperate need of our services. Dr. Z can help your body heal and recover after a slip or fall injury and help you find the relief you need.
Working with Personal Injury Attorneys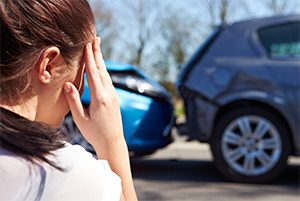 Have you been hurt in an auto accident or due to someone's negligence? Are you pursuing a personal injury auto case? When your treating doctor is familiar with documenting a case like Dr. Z is, your attorney's job in taking care of you as a client will be much easier. Dr. Z is prepared to work with whichever Dallas auto injury attorney you have chosen to ensure all the proper documentation is provided for the concerned insurance company. Rather than worrying about how your medical bills will be paid, you can rest easy and focus on recovery since we will accept a Letter of Protection (LOP) from your injury attorney.
We will make sure that our documentation for your auto or injury case will clearly link your Dallas auto accident or other incident to your injury. If you are unfortunately injured in an accident in the Dallas, Richardson, or Plano area, don't wait—call us at AlignRight Chiropractic today, and let's get you on the road to recovery immediately.
Schedule your appointment today!
Fill out this form and we will contact you shortly!