Richardson Area Auto Injury Chiropractic Care
There are over 40,000 wrecks yearly in Dallas county alone, and each one of them leaves those involved asking a few questions. The first usually is, "Who is going to pay for the damage to my vehicle?" Shortly thereafter, as pain in your neck or back begins to creep up, perhaps even from whiplash, the question turns into, "How will I get this pain taken care of?" Dr. Z Chukhman is an expert at diagnosing and treating auto accident injuries through chiropractic care. And, when it comes to payment, the personal injury protection rider in your auto insurance policy will cover the costs for your care even if it is deemed that the accident was your fault.
Dr. Z can expertly document and treat Plano, Carrollton, and Dallas area auto injury cases from his Richardson office. Some of the services AlignRight Chiropractic offers are spinal decompression, chiropractic adjustments, physical rehabilitation, medication management, and other pain-relieving techniques that are sure to help injuries from your auto accident heal. Our office does not just focus on certain types of injuries from a crash. Dr. Z is able to diagnose and treat back pain as well as back injuries, neck injuries (including whiplash), shoulder injuries, elbow, wrist, hand, knee and hip injuries, and even ankle and foot injuries.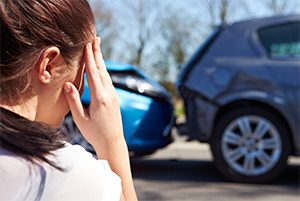 Working With Personal Injury Attorneys
Dr. Z is prepared to work with whichever Dallas auto injury attorney you have chosen to ensure all the proper documentation is provided in order for them to work with the concerned insurance company.  When the treating auto injury doctor is familiar with documenting a case, your attorney's job in taking care of you as a client will be much easier. Rather than worrying about how your medical bills will be paid, you can rest easy and focus on recovery since we will accept a Letter of Protection (LOP) from your auto injury attorney.
We will make sure that our documentation for your auto injury will clearly link your Dallas auto accident to your injury.  If you are unfortunately injured in an auto accident in the Dallas, Richardson, or Plano area, don't wait– call us at AlignRight Chiropractic today, and let's get you on the road to recovery immediately.
Schedule your appointment today!
Fill out this form and we will contact you shortly!