Chiropractic health care focuses on disorders of the musculoskeletal and nervous systems, and the effects of these disorders on general health. It is a non-surgical, drug free health care discipline that emphasizes the body's own recuperative powers. Chiropractic treatments are used most often to alleviate neuromusculoskeletal conditions, which include but are not limited to:
Lower back pain
Sciatica
Neck pain
Carpal tunnel
Elbow/wrist/hand pain
Headaches
Knee/ankle/foot pain
TMJ
Certain injuries
Chiropractic adjustment rarely causes discomfort. However, patients may sometimes experience mild soreness or aching following treatment (as with some forms of exercise) that usually resolves within 12 to 48 hours.
Chiropractic care may be the primary method of treatment in cases such as lower back pain. When other medical conditions exist, chiropractic care may complement or support medical treatment by relieving the musculoskeletal aspects associated with the condition.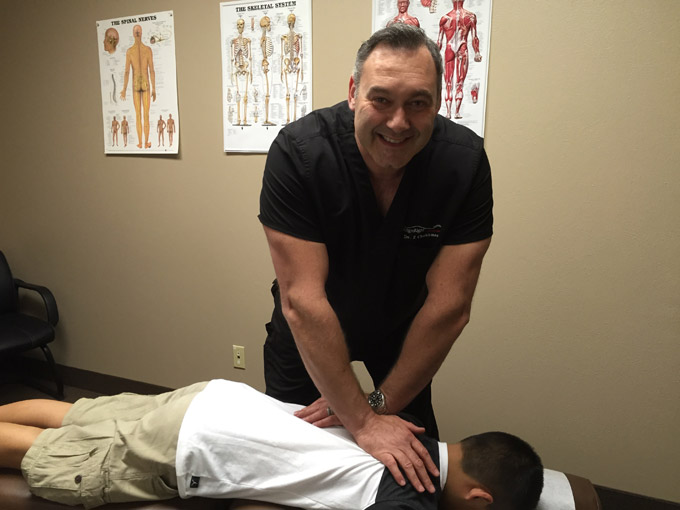 AlignRight Chiropractic care, serving the Dallas, Plano, Richardson TX area utilizes "state of the art" techniques which are developed and tailored for each patient. Dr. Z Chukhman provide a level of expertise that is unmatched by other competing chiropractors and continues to research more advanced practices. The spinal correction and chiropractic adjustments that are offered at AlignRight are competitively safer and more comfortable. The ultimate goal of chiropractic care is to achieve total health and total wellness, and Dr. Z will work with you to achieve these goals. When selecting a chiropractor in the Richardson, Plano, Dallas TX area be sure to chose one that has an NBCE Physical Rehabilitation certificate.
Schedule your appointment today!
Fill out this form and we will contact you shortly!