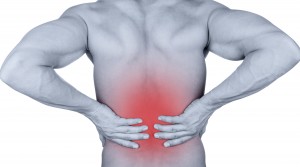 If you have an ache or pain that just won't go away—especially back or neck pain—then consider chiropractic treatment. This trusted system of treatment is beneficial not only because of the successful results, but also because the treatment is drug-free and surgery-free. At AlignRight Chiropractic, your pain management in Richardson will help your body heal itself naturally. Read on to find out how you or loved one may benefit from seeing a chiropractor like Dr. Zinovy Chukhman.
What Can Chiropractic Therapy Treat?
As a chiropractor, Dr. Z provides a number of healthful services to help his patients. His chiropractic skills can be used to treat a number of different ailments including:
Back pain
Neck pain
Headaches
Scoliosis
Arthritis and joint pain
Organ function
Your Aching Back
One of the most frequent conditions bringing patients to see Dr. Z is back pain. For back pain treatment in Richardson, we rely on a number of different services. One commonly treated problem is vertebral subluxation. This refers to the mechanical compression and irritation to spinal joints and nerves. Correct this dysfunction and neurological function is restored so the body can heal itself. Several circumstances can lead to vertebral subluxation such an injury or fall, poor posture, joint swelling, osteoporosis, poor diet, and tight back muscles.
Relieving Pain with Chiropractic
Chiropractic care can be the key to relieving pain that results from a number of different ailments and injuries. Fortunately, there is reliable research to support the benefits of chiropractic.
For sciatica—the name for pain caused by irritation to the sciatic nerve—The European Spine Journal published the results of a clinical trial; there was a 72 percent success rate for chiropractic adjustments to treat sciatica, a 20 percent success rate for rehabilitation and 50 percent for corticosteroid injections.
For low back pain and neck pain, the Journal of Manipulative and Physiological Therapeutics found that patients treated by chiropractors were feeling better after one month of treatment as compared to patients treated by family physicians. In fact, nearly one-third of those patients treated by family physicians reported worsening back pain.
Stand Up Straight!
Can you still hear your mom telling you to stand up straight? Well, she was right… again. Your posture has a lot to do with your overall well being, to say nothing of the condition of your spine and back. Nowadays, many people spend the better part of the day sitting at a desk looking at a computer screen. This is a set up for back pain. At Align Right Chiropractic, we'll conduct a screening and recommend the correct back pain treatment for you.
For Pain Management in Richardson, Call Our Office
To learn more about how chiropractic can help with pain management, contact the Richardson office of Dr. Zinovy Chukhman. We'll be glad to schedule an appointment.
Schedule your appointment today!
Fill out this form and we will contact you shortly!