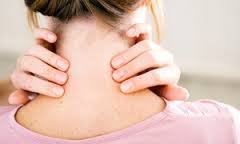 Alleviating or at least managing neck pain can be either straightforward or tricky depending on the cause of your pain. How we treat pain depends on the history of your specific neck pain, its intensity, what makes the pain better or worse and structures that are contributing to the pain, such as muscles or vertebrae. At AlignRight Injury & Rehab, Dr. Z takes a comprehensive approach to relieving your pain. With neck pain treatment in 75080, you'll be pain-free and back to a normal routine in no time.
Comprehensive Care for Pain Management in Richardson
In addition to chiropractic care, other techniques used to treat pain include:
Interventional treatment
Medicine
Psychological counseling
Acupuncture and other alternative therapies
Additional medical specialties
A combination of these specialties and services may be necessary because when pain strikes, several areas of your life may be affected. In most instances, Dr. Z pinpoints a specific structure in the body that is the root of your pain. Once the source of your pain is identified, we can then recommend a reliable treatment plan.
Types of Pain
Within the body, there are basically two types of pain. Nociceptive pain happens as a result of an injury such as a cut, bone fracture or burn. The injury launches a series of signals that move through your nervous system, through the spinal cord and finally to your brain, which recognizes the pain.
The other type is neuropathic pain, which is caused by damage to or diseases of the nervous system. Neck pain can be a classic example of neuropathic pain.
Chiropractic Care for Neck Pain Treatment in 75080
At AlignRight Injury & Rehab, Dr. Z uses chiropractic care to treat neck pain that comes from accident or injury. The resulting imbalance of the musculoskeletal and nervous systems can be alleviated with adjustments that relieve pain and improve function and movement. In addition, general health may also improve thanks to the treatment of underlying issues.
Chiropractic Techniques
Dr. Z and his team are skilled in a number of different methods to treat pain. These include:
Diversified Technique
Thompson Technique
Flexion-Distraction Technique
Gonstead Concept
Graston Technique
Any combination of these methods can be included in your Richardson pain treatment plan with the goal of relieving pain and helping you once again enjoy whole-body health and well being.
Call Our Office Today
If you've recently had an accident or injury, or if you've been contending with neck pain for too long, contact AlignRight Injury & Rehab.
Schedule your appointment today!
Fill out this form and we will contact you shortly!