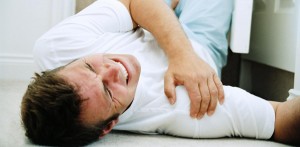 If you've recently had an injury or are uncomfortable due to a repetitive motion on the job, then pain management in Richardson from your chiropractor may be the solution. A pain management doctor specializes in evaluating, diagnosing and treating various types of pain, including acute and chronic pain. Whether your pain is the result of injury, nerve damage or muscle damage or even a combination of these, a pain management doctor can devise a program to help relieve your discomfort.
Multidisciplinary Treatment of Pain
A chiropractor is able to treat pain via a number of approaches. There are chiropractic adjustments, rehabilitation and strength training and exercise. This type of approach allows for more comprehensive treatment of your pain.
The Qualifications of a Pain Management Doctor
First of all, you must look for a pain management doctor that has the training and experience you need for your particular type of pain problem. Make sure you are seeing a board certified chiropractor that has the appropriate pain management education. In addition, you must also feel comfortable with your doctor and have confidence in his ability to treat you.
Be sure to find out what types of treatment are offered in Richardson for pain management. Do they only offer chiropractic adjustment or are other treatments such as rehabilitation, massage therapy and spinal decompression available, as well? You may also want to talk to your doctor about his overall philosophy of pain management.
Visiting a Pain Management Doctor in Richardson
At your initial visit, the doctor will ask about your medical history in general and about the particular pain problem you are currently having. There will be a physical exam, too. Any previous test results, X-rays, CT scans or MRIs may also be evaluated.
Once all of this information is analyzed, your chiropractor will be able to discuss his initial assessment with you. Further diagnostic procedures may be recommended if the exact cause of your pain cannot be pinpointed. In any case, you will leave your first appointment with a better understanding of your pain and an idea of what further evaluation and treatment is recommended.
Finding a Pain Management Specialist in Richardson
Your primary care physician may be the one to recommend that you see a chiropractor for pain management in Richardson. Depending on the course of treatment required to eliminate your pain, a team of doctors may be necessary. Fortunately, a chiropractor is accustomed to working with a team of specialists in order to help a patient.
If you're in pain, schedule an appointment with your chiropractor in Richardson. The relief you seek may be just around the corner.
Meet the Doctor
Dr. Zinovy Chukhman is a chiropractor in Richardson, Texas. He and his team at Align Right Chiropractic offer a variety of services to restore health and wellness, including chiropractic care, massage therapy, nutritional counseling and spinal decompression and rehabilitation.
Schedule your appointment today!
Fill out this form and we will contact you shortly!