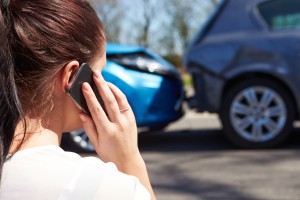 Dr. Chukhman and his staff really hope you're never in a car accident. But if you are, then we want you to know that we can help. Regardless of the seriousness of the accident, scheduling a visit with the chiropractor near me is a wise move. Day in and day out, we see people who are experiencing varying degrees of pain and discomfort after an automobile accident. Read on to find out why you should see a chiropractor and why Dr. Z is the right one for auto accident adjustment in Richardson.
Treatment After an Auto Accident
Whether you've been in a fender bender or a more serious accident, there can soft tissue injury. Left untreated this can develop into arthritis. The injury happens as a result of the force of the crash that jerks your body. And it's a myth that only serious accidents can cause long-term consequences. To the contrary, more than half of all whiplash injuries happen in accidents where there was very little damage to the car.
Pain Management After an Auto Accident
Pain is the body's messenger letting you know that something is wrong. If you're in pain immediately after an accident, then please go to the nearest hospital emergency room to rule out any possible life threatening injuries.
Then, even if you're not in pain, scheduling an appointment with Dr. Z is a good idea. Seeing a chiropractor after an automobile crash might not only help you avoid any possible long-term consequences, but may also protect your finances. If you neglect to have treatment shortly after your accident, then you may forfeit your right to insurance coverage for any injuries. Therefore, Dr. Z encourages his patients to schedule an appointment within two weeks of an accident.
The Advantages of Seeing a Chiropractor
Unlike an emergency room doctor who is trained to treat injuries immediately after a car accident, as a chiropractor Dr. Z is can spot hidden injuries. Therefore, an appointment with your chiropractor in Richardson can reveal injuries that might not otherwise be noticeable for months or even years after the accident.
Dr. Z will perform a number of different tests to assess soft tissue or structural damage, muscle strength, range of motion and joint and nerve function.
Depending on the results of these tests, Dr. Z will suggest an appropriate treatment plan that may include chiropractic adjustments, rehabilitation, onsite rehabilitation, spinal decompression and pain relieving chiropractic treatments. As a result, you'll regain full mobility and be free of pain.
Contact Our Office Today
For your well being as well as your financial security, you should not delay chiropractic care after an auto accident injury. Call AlignRight Chiropractic today to schedule an appointment.
Schedule your appointment today!
Fill out this form and we will contact you shortly!