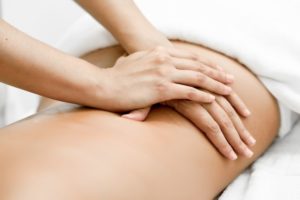 You've been stressed out and rundown lately. You feel that you desperately need a vacation, but you can't take that much time away from life right now. What else can you do?
Massage therapy in Richardson may be the answer you're looking for. A little bit of time to relax can do you a world of good, especially if you go repeatedly. But did you know there are many benefits of massage therapy beyond the relaxation you feel during your session? Here are ways that this treatment can help you have a healthier lifestyle overall.
Massage Therapy Lowers Stress and Anxiety.
Over time, everyday stresses put strain on your muscles and joints. If you're particularly stressed or experience mental anxiety, your body can feel the negative effects, not just your brain. Message therapy encourages your muscles to physically release tension, which helps de-stress your mind as a result. Also, the techniques used by your massage therapist helps your body produce more endorphins, fighting depression and anxiety. In fact, many patients feel relaxed and at ease for several days following a massage with a boost in their mood and mental well-being.
Massage Therapy Increases Circulation and Reduces Pain.
When muscles and tendons are loose, they circulate blood more freely, allowing more nutrients to come to the area. On the other hand, when blood flow is restricted, aches and pains can last longer than they otherwise would. Message therapy releases tightness in the soft tissues, enabling better circulation and helping to heal the injured or hurting area.
Massage therapy works wonders for those who have pain in their neck, back, and other areas of the body. When you work with an experienced, well-trained therapist, they can accurately target problem muscle groups that contribute to your discomfort. In many instances, the effect is immediate, meaning you can leave with less pain than when you came in.
Massage Therapy Prepares Your Body for Chiropractic Care.
Before starting chiropractic treatment, it can be extremely beneficial to have a massage. Although your chiropractor in Richardson focuses predominantly on your spinal alignment and hard tissues, the soft tissues often play a significant role in chiropractic adjustments. By making sure your muscles and tendons are relaxed, you can maximize your time with your chiropractor and reap the most benefit from your treatment.
You may not have time for a full vacation right now, but maybe you don't have to get away to get some relief. You certainly can squeeze in a massage. With so many positive outcomes from massage therapy in such a short period of time, you can't afford not to undergo massage therapy in your busy, stressful schedule. When you prioritize your physical, mental, and overall health, you can better handle whatever life throws at you.
About the Practice
AlignRight Chiropractic is proud to take a team approach to treating patients with the ultimate goal of relieving pain and improving quality of life. For more than 20 years, Dr. Zinovy Chukhman has been practicing in Richardson and offers massage therapy services in addition to chiropractic care. If you would like to schedule an appointment with Dr. Z, you can contact AlignRight Chiropractic by clicking here.
Schedule your appointment today!
Fill out this form and we will contact you shortly!